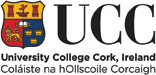 Prof William O'Brien PhD, B.A.
Prof William O'Brien PhD, B.A.
Contact Details
Address
Archaeology
Connolly Building
University College Cork
Cork
Ireland

Telephone:
+353-21-490-4045
Email:

ei.ccu@neirBO.W
Biography:
Professor William O'Brien is a graduate of University College Cork where he completed doctoral research in 1987 on the subject of prehistoric copper mining. Prior to his appointment to the Cork chair in 2006, he lectured for 16 years in the Department of Archaeology, NUI Galway. His research interests include the Chalcolithic and Bronze Age in Ireland, early mining and metallurgy in Atlantic Europe, upland archaeology, the study of hillforts and all aspects of monumentality in the later prehistoric period. He has a particular interest in the prehistory of south-west Ireland, where he has conducted numerous research excavations. He has published widely on these topics, including books on his investigation of the Mount Gabriel mines, on wedge tomb landscapes, on his discovery of the Beaker copper mine at Ross Island, Co. Kerry, on early settlement landscapes and upland farming in the Beara Peninsula, and more recently the first general study of the prehistory of the Cork region.