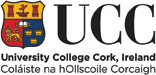 Prof William O'Brien PhD, B.A.
Prof William O'Brien PhD, B.A.
| | |
| --- | --- |
| | |
Over the years my research projects have all involved significant inter-disciplinary collaborations, where I worked with Irish and international researchers in fields as diverse as geology, metallurgy, zoology, botany and palynology. This is seen in my early collaboration with Jan Lanting and Anna Brindley (Rijksuniversiteit Groningen) on the application of radiocarbon dating to long-standing research problems in Irish prehistory. It is also illustrated by the scope of the Ross Island project, a ten-year investigation into the origins of early Irish metallurgy. This involved researchers from many different institutions, including Ms Sinead McCartan (Ulster Museum, Belfast), Dr Fraser Mitchell (Dept. of Botany, T.C.D.), Dr Robert Ixer (Dept. of Geological Sciences, University of Birmingham), Professor Thilo Rehren (Institute of Archaeology, U.C.L.), Dr Peter Northover (Dept. of Material Science, University of Oxford), Mr Roger Hannam, (Cork Institute of Technology), Mr Jan Lanting and Ms Anna Brindley (Archaeologisch-Biologisch Instituut. Rijksuniversiteit Groningen), Dr Louise van Wijngaarden-Bakker ( University of Amsterdam), Dr Pauline van Rijn (BIAX Consult, Amsterdam), and Dr Judith Kinnaird and Mr Paul Nex (Dept. of Geology, University of Witwatersrand). Current research collaborations include advising a project directed by Dr Suzanne Klemm ( Austrian Academy of Sciences) dealing with Bronze Age mining and metallurgy in the eastern Alps.