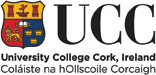 Dr Zelda Di Blasi BA, MPsychSc, PhD, PGDTLHE
Dr Zelda Di Blasi BA, MPsychSc, PhD, PGDTLHE
| | |
| --- | --- |
| | |
Health and positive psychology, the placebo effect.
My research interest lies at the intersection of health and positive psychology, integrative medicine and health service research. I am particularly interested in understanding and harnessing wellbeing, through positive health psychology interventions, and enhanced health care encounters. I am also interested in addressing theoretical, ethical and methodological issues in placebo effect research.
My post-graduate research was funded by the Medical Research Council and the National Institute of Health, and published in leading medical journals. It is during postdoctoral research at the University of California San Francisco that I became particularly interested in positive psychology. Since joining UCC in 2006, I have developed modules in Positive Psychology and Health Psychology, and have been focusing on identifying predictors of happiness and evaluating the effects of positive psychology interventions (e.g. mindfulness, gratitude, altruism). I continue to advance placebo effect research, and at present, this includes updating a systematic review on the placebo effect for the Cochrane Library.