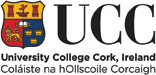 Dr. Catherine Forde BA, HDip in Ed, MA, PhD, PGCTLHE
Dr. Catherine Forde BA, HDip in Ed, MA, PhD, PGCTLHE
Theory and practice of youth and community work; sociology (state-civil society relations; deliberative and participatory democracy; educational disadvantage; children and young people's participation); social research methods.
2008: Miriam Smyth, MSocSc Social Policy
2008: Mary Crilly, MA in Women's Studies
2009: Clare D'Arcy, MA in Women's Studies
2010: Mary White, MSocSc Social Policy
2010: Bernadette O'Sullivan, MSocSc (Third Sector Management)
2011 Caroline Fleming, MA in Women's Studies.
Current Postgraduate Students
2010-2012: Michelle Moran, MSocSc Social Policy.
2009- Lynda Garrett, PhD.
2009- Eibhlis Bray, DSocSc.
2011- Rebecca Jeffers, PhD.
2013 SS1104 Principles & Pract. of Youth & Community Work: Principles & Pract. of Youth & Community Work
2013 SS6101 Social Work Theory 1: Theory and Practice: Social Work Theory 1: Theory and Practice
2013 SS3113 Research Methods II: Research Methods II
2013 SS2104 Social Analysis II: Social Analysis II