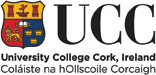 Dr. Kenneth Burns BSocSc, MSW, NQSW, PhD
Dr. Kenneth Burns BSocSc, MSW, NQSW, PhD
Contact Details
Title
College Lecturer and Master of Social Work Deputy Director
Address
Applied Social Studies
William Thompson House
Donovan'S Road
Cork
Ireland

Telephone:
+353-21-4903151
Email:

ei.ccu@snrub.k
Biography:
Kenneth Burns is a college lecturer and Deputy Director of the Master of Social Work course at University College Cork. He has worked as a social worker and social work team leader in child protection and welfare and continues to support practice in this area. His main research and teaching interests are in child protection policy and practice, staff retention, career pathways for newly-qualified social workers, child care proceedings in the District Court, professional supervision and community-based research (Science Shops).
Kenneth is a founding member of the Social Work Development Unit (UCC) and the Child Protection and Welfare Conference and Research committee which is a joint partnership between the Social Work Development Unit, the Irish Association of Social Workers Southern Branch and the Health Service Executive South.
Kenneth is a research associate with the Institute for Social Sciences in the 21st Century (ISS21) and a member of the children and young people research cluster. He is also a founding member of Community-Academic Research Links. Through Community-Academic Research Links, he is participating in a European Commission Seventh Framework Programme (EU FP7) project called Public Engagement with Research and Research Engagement with Society (PERARES).
Kenneth received the President's Award for Excellence in Teaching for 2012 (joint award with Caroline Shore). Kenneth also provides independent professional supervision to qualified social workers through the IASW supervisors list.