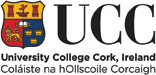 Dr. John Bradley BSc, PhD, PGCert T&L
Dr. John Bradley BSc, PhD, PGCert T&L
| | |
| --- | --- |
| | |
My research aims to apply the principles of Exercise Physiology to improve athletic performance. My multifaceted scientific background allows me to develop interdisciplinary research and collaborative projects to improve sports performance and enhance the benefits of exercise. This has a number of impacts:
To support the High Performance Athlete and Coach to achieve their performance goals;
To help develop aspiring Coaches and Physical Education Teachers to use the latest scientific research to underpin and enhance their student or athlete interaction;
To apply science to enhance the understanding and practical benefits of exercise to the general population.
Recent grant funding includes:
SFI funded Tyndall National Access Programme (NAP): €17184 for project: Profiling the effective kayak and rowing paddle stroke (2012)
NDLR: €3700 for project: Using digital technology to support Teaching and Learning (2012)
Local company: €4086 for project: Evaluation of the potential of a commercially available calcium-ricj supplement to module the rate of fat metabolism in human subjects (2009)
NAIRTL: €4750 for project: The Sports Nutrition Game for Sport & Exercise (2009)
Consultancy services to the Scottish Institute of Sport: €1134.87 (2008)

| | |
| --- | --- |
| | |
Project Title: Profiling the effective kayak and rowing paddle stroke.
Funding Project: Science Foundation Ireland
Start/End Dates: 01-MAY-12 / 30-APR-13 Award Amount: 17183

Project Title: NDLR Project
Funding Project: National Digital Research Centre (NDRC)
Start/End Dates: 28-JUN-12 / 31-MAY-13 Award Amount: 3700

Project Title: Marigot - Evaluation of the potential ability of a commercialy available calcium-rich supplement to modulate the rate of fat matabolism in human subjects.
Funding Project: Industry
Start/End Dates: 05-JAN-09 / 03-APR-09 Award Amount: 3600