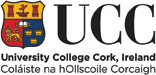 Dr. Patrick Crowley MA, HDip in Ed, DEA (Lille), PhD (Lond)
Dr. Patrick Crowley MA, HDip in Ed, DEA (Lille), PhD (Lond)
Project Title: Algeria, North Africa and the Mediterranean - Digital Platform, Future Networks.
Funding Project: Irish Research Council for Science, Engineering & Technology (IRCSET)
Start/End Dates: 01-NOV-12 / 31-MAY-13 Award Amount: 3500

Project Title: IRCHSS Algeria - Nation and Transnationalism 1988-2010
Funding Project: Irish Research Council for Humanities and Social Sciences (IRCHSS)
Start/End Dates: 03-OCT-11 / 03-JAN-13 Award Amount: 104494

Project Title: Cultural encounters Network - Europe, the Mediterranean and The Maghreb 1988-2010.
Funding Project: Irish Research Council for Humanities and Social Sciences (IRCHSS)
Start/End Dates: 19-DEC-11 / 31-MAR-12 Award Amount: 4180

| | |
| --- | --- |
| | |
Poetic form and colonial contexts
The primary focus of my research is on poetic form, its construction and its destabilization. By 'form' I mean a type or category of literary work and, in this sense, it is synonymous with genre. My work concentrates on a number of particular genres - the novel, the autobiography, the biography, the essay - and on how elements of each can be incorporated into a single text in a way that can unsettle conventional and ideological commonplaces about genre. I examine modern and contemporary prose written in France and in former French colonies. I have published in leading peer-reviewed international journals, including Paragraph, French Forum, Romance Studies, Francophone Postcolonial Studies, Expressions Maghrébines.

My analysis of genre in the work of the contemporary French writer Pierre Michon, has led to a monograph and a number of chapters in edited collections. The main focus of my research in this area has been to delineate the ways in which Michon incorporates ideas of genre developed by the French avant-garde of the 1960s and 1970s. The book's reception in France has been positive and resulted in an invitation to present at the international colloquium on Pierre Michon held in Cérisy in 2009. The interdisciplinary nature of my research, and its contribution to literary theory, is reflected in the publication of a co-edited collection Formless: Ways in an out of Form (with my colleague Paul Hegarty). My work on genre has led to Postcolonial Poetics: Form and Genre, a collection of essays co-edited with Jane Hiddleston and published by Liverpool University Press in 2011.
Within the context of postcolonial studies my article published in French Forum (2004) on genre and on pragmatic approaches to theories of genre led to two commissioned pieces for publications that will serve as key reference points for students of postcolonial studies namely, A Historical Companion to Postcolonial Literatures: Continental Europe and its Empires (2008) and Postcolonial Thought in the Francophone World (2009). In addition my work has appeared in international journals devoted to colonialism and poetics. My article, 'Images of Algeria', which appeared in a special issue of Expressions Maghrébines led to an invitation to address a conference on cinematic forms of cultural memory held in Sétif, Algeria. Similarly, my article on Edouard Glissant's poetics of opacity was accepted for a special issue of Romance Studies entitled `The Literary Territories of Postcolonialism' and led to an invitation to present at the Sorbonne on the topic of politics and postcolonialism in 2008. Extending the analysis of postcolonial critique, I have recently co-edited a collection of essays on Travel Writing in the Mediteranean (Oxford, Legenda, 2011) with Noreen Humble and Silvia Ross. I have been asked to act as referee for journals such Modern and Contemporary France, French Studies and Studies in Travel Writing.

Since March of 2009 a member of a UNESCO consultative group on the project, 'Rabindranath Tagore, Pablo Neruda and Aimé Césaire: towards a reconciled universalism'.
I am a member of the Society for Francophone Postcolonial Studies, was elected to the Executive Committee in 2004 as PRO and re-elected in 2007.
I also served on the Executive Committee of Association of Irish French and Francophone Studies (ADEFFI) from 2003 to 2006.
In January of 2011 was appointed General Editor of the Irish Journal of French Studies