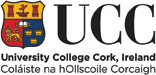 Dr. Paul Hegarty BA (Kingston), MA, PhD (Nott)
Dr. Paul Hegarty BA (Kingston), MA, PhD (Nott)
Contact Details
Title
Senior Lecturer / Head of Department
Address
French
University College Cork
Cork
Ireland

Telephone:
+353-21-490-3000
Fax:
+353 21 490 3000
Email:

ei.ccu.hcnerf@ytrageHP

Homepage:
Web Page

Title
Senior Lecturer (Head of Department)
Address
French
Dept of French
University College Cork

Telephone:
353 (0)21 4903287
Email:

ei.ccu.hcnerf@ytrageHP
Biography:
My main academic interests are critical/cultural theory and music. I have written on these since 1998, centring on the idea of noise from 2001 onward. I am involved in music, noise and sound art, under the names Safe, Trace, La Société des Amis du Crime, The Phil Collins Project. I also make installations and sound art under my own name.
In the French department I focus on visual and audio culture, contemporary art and music, French Philosophy from the 17th and 18th centuries, as well as philosophy from the second part of the 20th century to the present.
I studied Languages, Economics and Politics at Kingston Polytechnic, Critical Theory at Nottingham, and did a PhD in French and Critical Theory, on Georges Bataille and Jean Baudrillard.