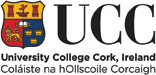 Dr. Manfred Schewe [German State Examination (BA, M.ED.), Spielleiterausbildung, Dr. phil (Oldenburg)]
Dr. Manfred Schewe [German State Examination (BA, M.ED.), Spielleiterausbildung, Dr. phil (Oldenburg)]
Contact Details
Title
Senior Lecturer / Head of Department
Address
German
University College Cork
Cork
Ireland

Telephone:
+353-21-490-3000
Fax:
+353 21 490 2078
Email:

ei.ccu@ewehcs.m

Homepage:
Web Page

Address
German
1.33, Alfred O'Rahilly Building, Main Campus
University College Cork,
Cork,
Ireland.

Telephone:
+353 21 490 2077 / 2078
Fax:
+353 21 490 2077 / 2078
Email:

ei.ccu@ewehcs.m

Homepage:
Web Page

Biography:
I studied German, English, History, Political, Social and Educational Sciences at Carl von Ossietzky Universität Oldenburg from 1975-81. Subsequently, from 1982 - 1987, I joined the team at the Department of German, University College Cork (UCC), as a DAAD-Lektor/temporary full-time lecturer. Having been awarded a scholarship by the DAAD (Deutscher Akademischer Austauschdienst / German Exchange Service), I returned to North Germany to complete a PhD-research project as well as a special Drama and Theatre training course at Carl von Ossietzky Universität Oldenburg. There I also lectured in German Studies, Intercultural Education and Drama/Theatre Pedagogy from 1988 until 1994, when I returned to Ireland with my wife and two children. I have been at University College Cork ever since (Senior Lecturer and Head of Department of German since 2005).
While my academic home discipline is German Studies/German as a Foreign language, I have always had a keen interest in building bridges to other disciplines, especially Drama and Theatre Studies and Education. In 2007 I founded UCC's first Online Journal SCENARIO, a bilingual, peer-reviewed journal for Drama and Theatre in Foreign and Second Language Education which I am co-editing with Susanne Even (Indiana University, Bloomington).
Given my special interest in aspects of German/Austrian/Swiss Drama and Theatre of the 20th and 21st centuries as well as in language teaching and learning methodologies, I continue to represent the Department of German on two inter-departmental programmes at UCC, the undergraduate and postgraduate programme in Drama and Theatre Studies and the MA Programme in Applied Linguistics.
I was Director of the MA-Programme in Applied Linguistics/Board of Linguistics from 2001 - 2005 and Coordinator of the Applied Drama and Theatre Pathway of the MA in Drama and Theatre Studies from 2005-2010. For one year (2012) I also took on the role of Coordinator of the new MA programme in Translation Studies.
My teaching and research-related activities here at UCC are complemented by consultancies, master classes, workshops and lectures for universities and cultural institutes in different parts of the world, focusing primarily on the interrelationship between foreign/second language education and the "aesthetic field" (including theatre, film, music, visual art, dance, performance art).
More recently I started a new SCENARIO book series with SCHIBRI Publishers, Berlin, which aims at promoting intercultural dialogue in the area of drama and theatre pedagogy. The first bilingual (German-English) book in this series, co-authored by Stephen Boyd and Manfred Schewe, is entitled World Theatre: translation, adaptation, production – Welttheater: übersetzen, adaptieren, inszenieren and complements the performance project Cork's World Theatre (for YouTube film click here).
Currently I am involved in the setting up of a Centre for Performative Teaching and Learning at University College Cork.
For more detailed information regarding my professional activities click on the relevant links on your right.