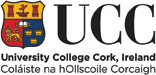 Mr James G R Cronin
| | |
| --- | --- |
| | |
Current Activity
Editorial team member and contributor to an edited book project, commissioned by Routledge, on integrative teaching and learning, in association with UCC colleagues Mr Daniel Blackshields (Economics and Ionad Bairre), Dr Bettie Higgs (Ionad Bairre and Geology), Prof Shane Kilcommins (Law), Dr Marian McCarthy (Ionad Bairre and Education) and Prof Anthony Ryan (Pediatrics).

Teaching and Learning Fellowship
In January 2012, I was awarded a one-year teaching fellowship with Ionad Bairre: the Centre for Teaching and Learning, University College Cork. Ionad Bairre runs a course for graduate students who are teaching assistants in higher education institutions. As teaching fellow, I assist Ionad Bairre in co-ordinating this programme, and in developing its online resources. I am contributing to the programme design of a new module, "Scholarly Approaches to Teaching and Learning in Higher Education" (October 2012). I was chair of the panel discussion "Mentoring the Ethical Steward" at the International Society for the Scholarship of Teaching and Learning, hosted by McMaster University, Hamilton, Ontario, Canada (October 2012). I was invited to present a guest lecture on potential synergies between Digital Humanities and the Scholarship of Teaching and Learning communities at University College London (December 2012).

Scholarship of Teaching and Learning
Since 2007, I have been researching the Scholarship of Teaching and Learning (SoTL). In 2010, I published on integrative learning and applications of constructivist learning theory for the study of Information and Media Literacy. Here, I was interested in identifying theoretical tools, from across disciplines, to critique new literacy behaviours.

I have written for History Ireland, the interdisciplinary journal Interdisciplinary Science Reviews (Maney Publishing), the International Journal of Humanities and Arts Computing (Edinburgh University Press), and the North American imprint Information Science Reference. Currently, I am contributing to the interdisciplinary Open Access online journal Scholarly and Research Communication (Simon Fraser University, British Columbia, Canada) and Reviews in History (The Institute of Historical Research, University of London). My collaborative work on cybergogy features in John Wollard's publication Psychology for the Classroom: e-learning (Routledge, 2011).

Currently, I have contact with Indiana University's History Learning Project. Prof David Pace, head of the project, has acted as an international advisor to a publication I am co-authoring with Dr Bettie Higgs (Centre for Teaching and Learning, University College Cork) on graduate teacher formation through the process of disciplinary decoding.
Our work is due to be published as part of the Educational Developers in Ireland Network (EDIN)'s Emerging Issues in Teaching and Learning publication series in 2013.

Cultural History
In 2006, I co-ordinated the Honan Chapel & Collection Online. This web-based project was awarded a Quality Improvement Award to develop a multi-media digital repository to mark the 90th anniversary of the Honan Chapel, Cork, a unique case study of the Irish Arts and Crafts Movement (1894-1925). I revisited this project, from the perspective of narrative inquiry methods, for the "Hidden Histories" symposium, Centre for Digital Humanities, University College London in 2011.