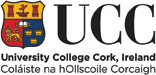 Ms Mary Mitchell Ingoldsby BMus, MA., HDip in Ed
Ms Mary Mitchell Ingoldsby BMus, MA., HDip in Ed
| | |
| --- | --- |
| | |
Summary
My special areas of interest lie in both the history of, and performance on both the uilleann pipes and tin whistle; fieldwork in Irish traditional music; north Kerry fiddle styles; and computer indexing and cataloguing field recordings. I have been invited by various bodies and different institutions to give talks on these and related subjects.

Following my appointment as a traditional music and song collector in north Kerry, for Muckross House Library, I designed a database to catalogue the music collected in that area. I inputted the material which both I and another collector collected over a twelve year period, for which I received substantial funding. This work formed the basis of an MA research thesis which I completed in 1996. It is also the system used in the Traditional Music Archive, UCC.
Since 2002, I organise courses in Irish traditional music for students and professors from visiting universities, principally Appalachian State University, Boone, North Carolina, U.S.A. I have been involved with the U.C.C. International Summer School in Irish studies and Celtic Studies for many years and have given classes and lectures at U.C.C.'s Early Start programme in Music.
I am very interested in the problems associated with archiving, cataloguing and indexing Irish traditional music and have been a board member of the Irish Traditional Music Archive, Merrion Square, Dublin, and I continue to work in the Department's Traditional Music Archive.
I am interested in the singing tradition of the Muskerry area of County Cork and I was a committee member of the Sean Ó Riada International Conference entitled `The County Bounds' which dealt with that subject and which was organised in collaboration with staff from Cork Institute of Technology.
Selected and arranged music performed by School of Music, UCC students at the launch of the "Aloys Fleischmann Centenary Exhibition", Boole Library, UCC, in collaboration with Catriona Mulcahy, Archivist, UCC, April 2010