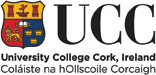 Ms Mary Mitchell Ingoldsby BMus, MA., HDip in Ed
Ms Mary Mitchell Ingoldsby BMus, MA., HDip in Ed
| | |
| --- | --- |
| | |
My research interests lie in the area of Irish traditional music; fieldwork in Irish traditional music; the music of north Kerry, with special emphasis on fiddle styles; computer indexing and cataloguing field recordings. I am also interested in various aspects of teaching, performance and examinations in Irish traditional music.


Being an uilleann piper, I have a special interest in researching the history of the uilleann pipes. I have examined the decline and revival of the uilleann pipes from the early 1700s to the late 20th century. I continue to explore the history and importance of different piping organisations.




Due to my interest and involvement in fieldwork in north Kerry over a twelve year period, I have been researching new and improved methods of recording in the field using up-to-date developments in technology. I am engaged in the ongoing development of more effective methods of computer cataloguing and indexing field recordings. As manager of the Traditional Music Archive (UCC) I oversee the upgrading and digitisation of old recordings, and the ever increasing holdings of the archive.




I am involved in research at the postgraduate level through the teaching and examination of expert performance of traditional music to MA students. Performance-led research has led me to

examine and study the musical styles, repertoire and techniques of numerous master uilleann pipers, and to thus develop my own personal musical style of performance within the tradition. I am interested in studying innovations within and outside the tradition.