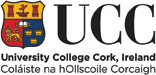 Dr. Linda Connolly BA, PhD
Dr. Linda Connolly BA, PhD
Contact Details
Title
Managing Editor Irish Journal of Sociology
Address
Sociology
C/O Donovan'S Road
Ucc
Cork

Email:

ei.ccu@sji

Homepage:
Web Page

Title
Senior Lecturer
Address
Sociology
University College Cork
Cork
Ireland

Telephone:
+353-21-490-3000
Email:

ei.ccu@yllonnoC.L

Title
Director Prtli4, Institute For Social Science In The 21st Century (Iss21) Initiative
Address
College of Arts, Celtic Studies & Social Sciences

Email:

ei.ccu@cSlaicoSroFetutitsnI

Homepage:
Web Page

Biography:
Dr. Linda Connolly was awarded a PhD in Sociology from NUI Maynooth in 1997. She is currently Senior Lecturer in Sociology in UCC, where she teaches full modules on Contemporary Ireland (SC1001 First Arts and SC1007 B.Soc.Sc and BSW x 24 hours), SC2026 the Sociology of the Family (Second Arts x 24 hours), SC3003/3046 Family, Gender, Sexualities (Third Arts x 24 hours), Research Projects (SC3015 Third Arts x 48); contributes to the third year core SC3001 Social Theory II module X 2 hours; as well as modules/seminars on the MA Sociology (including a full module SC6625 Formations of Gender, Race, Ethnicity and Class in Contemporary Ireland: An Intersectionality Approach (X 24 hours) and seminars on the core SC6608 Social and Sociological Theory (x 4 hours) and SC6614 Sociological Methodology (X 4 hours) modules, as well as on the joint Feminist Social Theory and Philosophy module (PH6025 X 4 hours), the MA Women's Studies (WS6005 x 2 hours), and the MA in Contemporary Migration and Diaspora Studies (GG6402 x 2 hours). She has supervised a number of MA theses in Sociology (SC6615), Women's Studies (WS6004) and Contemporary Migration and Diaspora Studies (GG6404) and is currently supervising six PhD students, including: Susan McDonnell (PhD Social Science, co-supervisor), Christine Gaffney (PhD Social Science, co-supervisor), Edward Crowley (PhD Sociology), Nilmini Fernando (PhD Women's Studies), Marian Cadogan (PhD Sociology), and Elizabeth Kyte (PhD Women's Studies). She is also scheduled to teach core seminars on the new forthcoming MA in Irish Studies and is a member of the Board of Studies.

Linda Connolly's research interests are in the arenas of Irish society, Irish Studies, migration, gender, feminist theory, family, gender, sexualities and social movements and she has collaborated on a number of research projects with colleagues in the humanities and social sciences, nationally and internationally.

In terms of research, Linda Connolly is currently in a significant research leadership role in social science in UCC as the Director of the Institute for Social Science in the 21st Century initiative www.ucc.ie/en/ISS21/ (funded under the PRTLI4) and is a Board member of the inter institutional PRTLI4 project consortium, the 'Irish Social Sciences Platform' (ISSP) www.issplatform.ie.

Her first monograph, `The Irish Women's Movement: From Revolution to Devolution' has been highly commended for its meticulous research in many reviews internationally (including in the American Journal of Sociology http://www.jstor.org/pss/10.1086/376331, the Irish Review http://www.corkuniversitypress.com/The_Irish_Review_Issue_30, the Irish Times, the Sunday Tribune, The Canadian Journal of Sociology http://www.cjsonline.ca/reviews/irishwom.html, the Irish Journal of Sociology, History Ireland, Women's History Review, Irish University Review, Women's Studies International Forum, International Sociology http://www.isa-sociology.org/is/isv18.htm, the Journal of Irish Economic and Social History, Irish Political Studies, Feminist Review, History Ireland http://www.historyireland.com/volumes/volume10/issue2/review and the Irish Studies Review, to name just some of the reviews published) and in November 2003 this text was awarded the prestigious American Conference for Irish Studies, James S. Donnelly (honorary mention) book prize in history and the social sciences. In 2005 Linda was awarded the Arts Faculty Research Achievement Award in UCC.

More recently, she has served as the Managing Editor of the Irish Journal of Sociology, since 2008, which is published twice yearly by Manchester University Press and is contracted to complete her third monograph entitled 'Theorising Irish Studies' (forthcoming, Manchester University Press). She has also recently participated on a collaborative international project and publication on Ireland and Quebec with the Centre for Irish-Canadian Studies at Concordia University, Montreal and an Foras Feasa, NUIM (co-funded by IRCHSS and the FQRSC (Fonds de Recherche sur la Société et la Culture). As both a PI and a co-investigator, she has been awarded a number of peer reviewed, research grants and awards in the arenas of gender, Irish studies, family and migration (including from IRCHSS, EUROCORES, POBAL, the PRTLI and the ESF). She has also been invited to participate on FP6 (FRAGEN) and FP7 projects (FAMILYPLATFORM) as an expert or stakeholder. In UCC, she has served in a number of administrative roles including as the Head of Sociology from 2006-09 and as an elected member of the College of Arts, Celtic Studies and Social Science Executive Management Committee (2008-11). She is currently co-leading a CACSSS research cluster on 'Identities' with Prof Nuala Finnegan. Linda Connolly is also a member of the International Editorial Board of Sociology (the journal of the British Sociological Association) and the Canadian Journal of Irish Studies. She is also an editorial board member of the ISSP Irish Society Book series (published by Manchester University Press). She is currently preparing a new edited collection for publication entitled 'The 'Irish' Family' (contract under negotiation). Finally, Linda is currently co-investigator on a pioneering gender equality project for female academics in UCC entitled 'Through the Glass Ceiling' (funded by Pobal/the Equality for Women Measure).