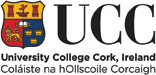 Mr Justin Doran BBS, HCBS, MEconSc
Mr Justin Doran BBS, HCBS, MEconSc
Contact Details
Title
Lecturer In Economics
Address
Economics
Al 1.23
Department of Economics
University College Cork
Cork
Ireland

Telephone:
+353-21-490-1882
Email:

ei.ccu@narod.nitsuj

Homepage:
Web Page

Biography:
Justin Doran is a lecturer in the School of Economics in University College Cork. He holds a Bachelor of Business Studies (specializing in Economics and Finance) from Waterford Institute of Technology and a Masters in Economic Science from University College Cork.
Justin's research interests lie in the areas of regional economics, economic resilience, applied and spatial econometrics, business innovation and firm performance. Justin has published in numerous journals including Spatial Economics Analysis, Industry and Innovation, Entrepreneurship and Regional Development and the Journal of Economic Studies among others. He has won a number of awards for his research including the Forfas 2009 Productivity Research Bursary, the Best Presentation by an Early Career Researcher/PhD Student at the 2009 annual conference of the Regional Studies Association British and Irish Section and Best Established Research Paper at the 2011 International Conference on Networking, Learning and Entrepreneurship.
Justin is an active member of the Regional Science Association International - British and Irish Section and was elected to the societies committee in August 2012. He was also one of the local organizers for the 9th annual conference of the Irish Society of New Economists which was help in UCC in August 2012. Justin is also working with the Irish branch of the Regional Studies Association and the South West Regional Authority to host a one day conference on "Regional Resilience" in Cork on the 22nd of February 2012. Justin is currently an editor for the Munich Personal RePEc Archive (MPRA) which is an initiative by economists of the RePEc network from different countries and runs under the responsibility of the Munich University Library which is part of the University of Munich.
Justin's website, containing teaching material and blog can be viewed at www.justindoran.ie