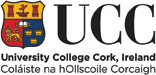 Dr Aisling Parkes PhD
Teaching interests are diverse and are conducted at undergraduate and postgraduate levels.

Postgraduate Modules include: Family and the Law, Children's Rights and Disability and the Law.

Undergraduate Modules include: Child and Family Law, Contract Law, Property Law, English Land Law, Landlord and Tenant Law, Laws of Evidence and Welfare Law.

Interdisciplinary teaching includes: Law for Social Workers (years 1 and 2).


O Byrne Siobhan, Doctoral Degree - Co-Supervised
2013 LW1154 Law of Contract: Law of Contract
2013 LW6568 The Family and the Law: The Family and the Law
2013 LW3358 Landlord and Tenant Law: Landlord and Tenant Law
2013 LW2256 Family Law: Family Law
2013 LW3357 English Land Law: English Land Law
2013 LW6576 Disability and the Law: Disability and the Law
2013 LW6549 Children's Rights: Children's Rights