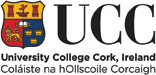 Dr Laura Cahillane BCL, LLM, PhD
Dr Laura Cahillane BCL, LLM, PhD
Contact Details
Title
Lecturer
Address
Law
University College Cork
Cork
Ireland

Telephone:
+353-21-490-3000
Email:

ei.ccu@enallihac.l

Address
Law
Room 2.52
Department of Law
University College Cork
Cork
Ireland

Telephone:
+353-21-490-2376
Email:

ei.ccu@enallihac.l
Biography:
Laura Cahillane is a first class honours graduate of University College Cork (BCL (Law and French) 2007; LLM (Research) 2008; PhD 2012). Her Research Masters examined the topic of disciplining judges in Ireland. In 2011, she completed her PhD thesis entitled: "The Genesis, Drafting and Legacy of the Irish Free State Constitution", for which she was awarded an IRCHSS Government of Ireland scholarship. Before taking up a lectureship in the Department of Law in UCC, Laura held the position of Post Doctoral Fellow.
Laura's research interests lie broadly in the areas of Constitutional Law, Legal History, Administrative Law and Comparative Law and she has published articles in these areas and contributed to the national media on matters of legal reform.
Laura is a founding member of Constitution Project @ UCC (an interdisciplinary research group looking at issues surrounding constitutional law, history, governance and politics) and runs the website www.constitutionproject.ie and social media for the group.