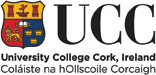 Prof John Higgins MB,BAO,MA,MD,MRCOG,MRCPI,FRANZCOG
Prof John Higgins MB,BAO,MA,MD,MRCOG,MRCPI,FRANZCOG
Contact Details
Title
Head of College
Address
College of Medicine & Health Office
University College Cork
Cork
Ireland

Telephone:
+353-21-490-3000
Email:

ei.ccu@sniggiH.J

Title
Professor of Obstetrics and Gynaecology,
Address
Obstetrics & Gynaecology
University College Cork
Cork
Ireland

Telephone:
+353-21-492 0500
Email:

ei.ccu@sniggih.j
Biography:
Professor John Higgins is from Co. Tyrone, in the province of Ulster in Ireland. He graduated from the medical school of Trinity College Dublin in 1988. He trained initially in Internal Medicine (MRCPI 1991). He commenced clinical and academic training in Obstetrics & Gynaecology at the Rotunda Hospital and the TCD Department of Obstetrics & Gynaecology led by Professor John Bonnar (MRCOG 1996, MD 1996).
He then undertook a fellowship at the University of Melbourne, Perinatal Research Centre at the Royal Women's Hospital, Melbourne. He was appointed Senior Lecturer at the University of Melbourne and Consultant Obstetrician & Gynaecologist in the Mercy Hospital for Women in 2000. His ongoing clinical and research interests remain in the areas he explored during this period – High Risk Pregnancy, Thrombophilia, and Haemostatic disturbances in pregnancy. He was awarded the Blair-Bell Lectureship 1999 by the Royal College of Obstetricians & Gynaecologists and the Ella MacKnight Memorial Lectureship 2000 by the Royal Australian & New Zealand College of Obstetricians & Gynaecologists
He returned to Ireland to take up the UCC Chair in Obstetrics & Gynaecology in 2001. At the same time, he took on the clinical leadership of the Maternity Services in Cork; a post he held until 2009 when he took up the post of Director of Reconfiguration of Acute Hospital Services in Cork & Kerry.
John has deep interest in organisational reform and change management. He gained unique experience from leading the amalgamation of three maternity hospitals to form the new state-of-the art Cork University Maternity Hospital (CUMH). Working closing with his colleagues, he has overseen the significant expansion of the Department of Obstetrics & Gynaecology and the development of the Anu Research Centre at CUMH. He is strongly committed to the integration of the delivery of clinical care with the teaching, training, research and innovation agendas. In April 2011 he was appointed Head of the College of Medicine and Health in University College Cork.