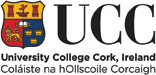 Prof John F Cryan BSc (Hons), PhD
Prof John F Cryan BSc (Hons), PhD
Prof Ted Dinan, Psychiatry
Prof Caitriona O'Driscoll, Pharmaceutics
Prof. Fergus Shanahan, APC
Dr. Yvonne Nolan, Anatomy,
Dr. Ken Nally, APC
Dr. Silvia Melgar, APC,
Dr. Niall P. Hyland, Pharmacology & Therapeutics
Dr. Siobhain O'Mahony, Anatomy,
Dr. Brendan Griffin, Pharmaceutics
Prof. Eamonn Quigley, APC
Prof. John Groeger, Psychology

Dr. Gerard McGlackan, Chemistry
Dr. JJ Keating, Chemistry
Dr. Deniz Yilmazer-Hanke, Dept. Anatomy

| | |
| --- | --- |
| | |
Current Collaborators:

Prof. John Bienenstock/ Dr. Paul Forsythe, MacMaster University, Hamilton, Canada
Dr. Andrew Holmes, National Institutes of Health, USA
Prof Peter Flor, Univ Regensberg, Germany
Prof Benny Bettler/Dr. Martin Gassmann, Univ Basel, Switzerland
Dr. Anders Jensen, Royal Danish School of Pharmacy, Copenhagen, Denmark

Prof Inga Neumann/Dr. David Slattery, Univ. Regensberg, Germany
Dr. Thomas Connor, Trinity College Dublin
Dr. Rab Prinjha/ Dr. Kevin Lee, GlaxoSmithKline, Stevenage, UK
Dr. Peter Gass, Central Institute for Mental Health, Mannheim, Germany

Dr. Per Svenningsson, Karolinska Institute, Stockholm, Sweeden.