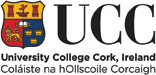 Prof Edward James Johns BSc, PhD, DSc
Prof Edward James Johns BSc, PhD, DSc
| | |
| --- | --- |
| | |
The major thrust of research activity has been towards understanding the neuro-humoral control of the kidney and how it impacts onto cardiovascular homeostasis. This has involved devising and executing investigations to explore the physiology and pharmacology of how the renal sympathetic nerves regulate both renal haemodynamic and tubular function. These studies are being extended to determine how the normal regulatory systems are disturbed in pathophysiological states, with specific regard to hypertension, heart failure, obesity and diabetes and chronic renal disease. The translational nature of this research will be developed in collaboration with clinical colleagues in future initiatives.
Current Projects
1. Chronic renal failure. A rat model of chronic renal failure is being utilised, induced by puromycin injections.

2. The brain-renin angiotensin system. There is a major effort by the group to understand the mechanisms underlying the role played by angiotensin II generated locally in the brain in the regulation of the autonomic nervous system, specifically renal sympathetic nerve activity.
3. Oxidative stress in the kidney. A common feature of hypertension, heart failure, obesity and renal failure is that they are classified as states of elevated oxidative stress.
4. The sodium hydrogen exchanger (NHE3). Part of the action of the renal sympathetic nerves to stimulate sodium reabsorption at the proximal tubule is its ability to cause movement of the NHE3 from cytosoloic compartments, where it is inactive.
5. Heart Hypertrophy/Failure. 'Heart hypertrophy' is a state where there is increased work load on the heart which will induce hypertrophy. One of the consequences of heart hypertrophy is a derangement of the baroreceptor control of the autonomic nervous system and the underlying mechanisms are being investigated.'