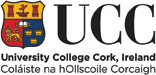 Dr Mark Rae PhD, BSc
| | |
| --- | --- |
| | |
My research is focussed upon cellular signalling in central neurones utilising whole-cell patch clamp electrophysiology combined with intracellular calcium imaging. This work is aimed developing our understanding of the mechanisms underlying learning and memory, both in health and in neurodegenerative conditions such as Alzheimer's disease and Down syndrome where memory and intellectual ability are adversely affected over time.

My research focusses on the role that intracellular calcium signalling (e.g. through activation of endoplasmic reticulum IP3 and ryanodine receptors) plays in hippocampal neuronal signalling. Initial work in this area demonstrated that group I metabotropic receptors (I-mGluRs) could potentially act as a novel form of coincidence detector within the CNS, a role that previously been ascribed to NMDA receptors alone (Rae et al., 2000). Further work clarified the relative contribution of the two subtypes of I-mGluRs expressed within hippocampal neurones to the calcium and electrical signals generated by stimulation of these receptors (Rae & Irving, 2004).

My current work seeks to investigate the role that I-mGluRs and muscarinic acetylcholine receptors may play in the aetiology of Alzheimer's disease (using a murine model of the familial form of the disease, the 3xTg AD mouse) and the cognitive decline seen in people with Down Syndrome.