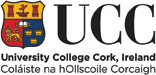 Prof. Helen Whelton BDS, PhD, MDPH, FFPHM, DTLHE
Prof. Helen Whelton BDS, PhD, MDPH, FFPHM, DTLHE
Contact Details
Title
Vice Head of College
Address
College of Medicine & Health
Room 2.37, Brookfield Health Sciences Complex
University College Cork
Ireland

Telephone:
+353214201571
Email:

ei.ccu@notlehw.h

Title
Dean of Graduate School
Address
College of Medicine & Health
Room 2.37 Brookfield Health Sciences Complex
University College Cork
Cork
Ireland

Telephone:
+353 21 4205310
Email:

ei.ccu@notlehw.h

Title
Director
Address
Oral Health Services Research Centre
University College Cork
Ireland

Telephone:
+353 21 490 1210
Email:

ei.ccu@notlehw.h

Homepage:
Web Page

Title
Professor (Scale 2)
Address
Oral Health & Development
University College Cork
Cork
Ireland

Telephone:
+353-21-490-3000
Fax:
+353 21 490 1210
Email:

ei.ccu@notlehW.H

Homepage:
Web Page

Biography:
Helen Whelton is Vice Head of the College of Medicine and Health and also Dean of the College's Graduate School. She is also a Professor of Dental Public Health at the Dental School and Director of the Oral Health Services Research Centre which is a designated World Health Organisation Collaborating Centre. She is currently the President of the International Association for Dental Research, a global research organisation with almost 13,000 members worldwide.
Since gaining a PhD in Oral Epidemiology she has led multiple regional and six national oral health surveys in Ireland, she has also been involved in helping others in both developing and developed countries to monitor oral health among their populations. She has been PI on an extensive range of RCTs for industry. She heads up a multidisciplinary investigator driven research team who combine both laboratory and clinical research in a purpose built research centre at the University. She leads a number of interdisciplinary research projects dealing with the interrogation of large oral health services databases. She is currently leading a guidelines development programme in Ireland. She directs an interdisciplinary taught Masters in Dental Public Health and two intervarsity and interdisciplinary structured PhD programmes in Health Services Research and Clinical and Translational Health Research.
Her work nationally has involved research to inform the development of dental services and she has also expanded her research contribution to the areas of overweight and obesity and to women's general health issues.
Internationally her research focus has been on health services research incorporating fluoride research.
She has contributed to the development of the agenda for dental research nationally and internationally through her leadership of research organisations.