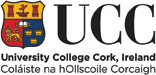 Dr. David Otway BSc,ARCS, PhD, DIC, MRSC, CChem, CSci
Dr. David Otway BSc,ARCS, PhD, DIC, MRSC, CChem, CSci
Dr. Otway's principal teaching and research interests are in Organometallic Chemistry, Main Group & Lanthanide Chemistry and Inorganic Materials Chemistry. He is part of a Science Foundation Ireland (SFI) funded (4.2 million euro) Strategic Research Cluster (SRC) which is led by Prof. Martyn Pemble @ the Tyndall - this is called FORME - Functional Oxide and Related Materials for Electronics
Current research is directed towards the following topics:
Organometallic Chemistry of the Main Group and Lanthanide metals with especially (but not exclusively) pnictide or chalcogenide ligands and MOCVD (Metal Organic Chemical Vapour Deposition) of thin films of materials.
Metal oxide and mixed metal oxide materials for use in microelectronics
Deposition and characterization of nanomaterials in mesoporous silicon structures.
Novel nano-composite, high-frequency, magnetic materials for future microprocessor power delivery.