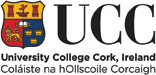 Dr. David Otway BSc,ARCS, PhD, DIC, MRSC, CChem, CSci
Dr. David Otway BSc,ARCS, PhD, DIC, MRSC, CChem, CSci
| | |
| --- | --- |
| | |
Apart the modules that I coordinate, I also teach on modules CM1003-5, CM2005, CM3021.
My objectives in teaching (inorganic) chemistry are of a holistic nature, that is to say, to encourage the student(s) to learn and not to just spoon-feed reams of information to them and then expect them to reproduce that word for word in an examination situation. Whilst it is true that large "blocks" of information need to be imparted to chemistry students, these lectures can be structured such that the students learn that it is the rules and trends (and the all-important exceptions) that need to be understood, learned and applied to real life chemistry problems and situations.
In my experience the qualities of a good teacher that I aspire to could be summarised as: enthusiastic, confident, active, organised, engaging, passionate, flexible, personable, approachable, not afraid to fail, and not disparaging. A motto that I use in my classes is "the only stupid question is the one that you don't ask, so don't be afraid to ask".
| | |
| --- | --- |
| | |
Kazadojev Ivan, Doctoral Degree -
O Connell John Joseph, Masters Degree by Research -
O Donoghue John Daniel, Doctoral Degree - Co-Supervised
2013 CM1100 History of Chemistry: History of Chemistry
2013 CM2001 Main Group and Transition Element Chemistry: Main Group and Transition Element Chemistry
2013 CM3028 Scientific Communication and Information Literacy Skills: Scientific Communication and Information Literacy Skills
2013 CM4021 Contemporary Inorganic Chemistry: Contemporary Inorganic Chemistry