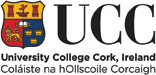 Dr Florence McCarthy BSc, PhD, MRPharmS, LIPharmS, MRSC
Dr Florence McCarthy BSc, PhD, MRPharmS, LIPharmS, MRSC
| | |
| --- | --- |
| | |
Dr. McCarthy currently leads a group of 7 researchers (1 post-doctoral researcher and 6 PhD students) as well as various visiting students from Ireland, UK and France in the field of drug discovery. Key to the approach of the group is to identify key novel compounds with interesting potential biology and devise valid routes to their synthesis. Biological evaluation of the compounds produced is undertaken both in-house and via collaboration with researchers in Ireland and abroad.
The current focus of the group centres on the following:
Indole and carbazole chemistry and their heterocyclic variants.
Identification of new molecular templates for drug discovery.
Ellipticine derivatives and their mechanism of biological effect.
Erb B, Wee 1, and Chk 1 kinase inhibitors for the treatment of cancer.
Phytosterols and the toxicity of their oxygenated products.
Specific interests in molecular modelling and mass spectrometry and their application to medicinal chemistry.
Utilisation of LCMS in the improvement of pharmaceutical process and impurity profiling.
The group is funded by the following partners: Irish Research Council for Science, Engineering and Technology (IRCSET), Department of Agriculture, Fisheries and Food (DAFF), PRTLI, Enterprise Ireland and various pharmaceutical companies.

Dr. McCarthy also runs the ABCRF mass spectrometry service laboratory offering analytical services to industry and other third level institutions.