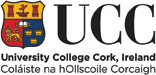 Dr. Albert Ruth Dipl. Phys (MSc), Dr. rer.nat (PhD) habil. (DSc)
Dr. Albert Ruth Dipl. Phys (MSc), Dr. rer.nat (PhD) habil. (DSc)
| | |
| --- | --- |
| | |
Laser spectroscopy and photophysics of compounds in gas, liquid and solid phases.
Current research is directed towards the following topics:
· Applications of cavity ring-down spectroscopy to relevant problems in atmospheric physics/chemistry.
· Radical kinetics and trace gas detection.
· Light detection and ranging (LIDAR) for aerosol detection.
· Development of compact instruments for future field experiments.
· Spectroscopy of large organic compounds in seeded supersonic jets.
· Investigation of weak forbidden transitions in large jet-cooled aromatics.
· Formation of noble metal colloids in suspension using laser ablation.
· Third order nonlinear properties of novel materials, including porphyrins and colloidal systems.
Experimental techniques employed are:
· Cavity Ring-Down Spectroscopy (CRD).
· Incoherent Broadband and and single mode Cavity Enhanced Absorption Spectroscopy (CEA).
· Laser-Induced Fluorescence (LIF) or Phosphorescence (LIP).
· Multi-Photon Excitation (MPE) and Ionization(MPI).
· Z-scan method.
· Laser ablation and laser induced plasma spectroscopy.

Local Research groups:
· Founder and leader of the Laser Spectroscopy Group (Physics Department, UCC)
(http://laser-spectroscopy.ucc.ie).
· Director and Section Leader in the Centre for Research into Atmospheric Chemistry (CRAC),
Chemistry Department, UCC (http://crac.ucc.ie/).
· Member of Research Consortium in the Environmental Research Institute.
Lab space allocation on first floor – transfer of equipment in progress.
· Strong Affiliation with Materials Group (Chemistry Dept., UCC)