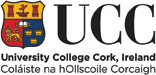 Dr. Síle Nic Chormaic PhD, MSc, BSc
Dr. Síle Nic Chormaic PhD, MSc, BSc
Recent postgraduates from the Quantum Optics Group.
Eva Norris, 'Carbon Monoxide Detection', MSc CIT (2003).
Danny O'Shea, "Optical characterisation of rare-earth doped fluoride and phosphate glass microsphere resonators", MSc UCC (2007).
Thejesh N. Bandi "Cold atom physics: trapping methods and detection schemes", MSc CIT (2008).
Jonathan Ward PhD CIT (2009).
Michael Morrissey PhD CIT (2009).
Petcu-Colan Alex, Masters Degree by Research -
Daly Mark Joseph, Masters Degree by Research -
Wu Yuqiang, Doctoral Degree -
Frawley Mary Clare, Doctoral Degree -
Watkins Amy Marie, Doctoral Degree -
Russell Laura, Doctoral Degree -
PY2107 Experimental Physics I: Experimental Physics I
PY2104 Introduction to Thermodynamics and Statistical Physics: Introduction to Thermodynamics and Statistical Physics
PY2106 Introduction to Astrophysics and Special Relativity: Introduction to Astrophysics and Special Relativity
PY2108 Experimental Methods I: Experimental Methods I
PY2102 Introduction to Quantum Physics: Introduction to Quantum Physics
PY2101 Classical Mechanics: Classical Mechanics
PY2105 Introduction to Computational Physics: Introduction to Computational Physics
PY2103 Electrostatics and Magnetostatics: Electrostatics and Magnetostatics