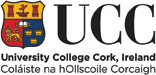 Dr Sarah B.M. Kraak BSc, MSc, PhD,
Dr Sarah B.M. Kraak BSc, MSc, PhD,
Contact Details
Address
Researchers
Marine Institute
Rinville Oranmore
Co. Galway
Ireland

Telephone:
+353-91-387-392
Email:

ei.eniram@kaark.haras
Biography:
Being Dutch, I graduated and did my PhD at the University of Groningen in the Netherlands. I graduated as a Marine Biologist and Ethologist, and my PhD (1994) was in the field of Behavioural Ecology, on female mate choice of a Mediterranean blenny. I went to Switzerland (Bern, 1995-1998) for postdoctoral studies on mate choice in sticklebacks, and turned to Evolutionary Ecology for postdoctoral studies in the UK (Leicester, 1998-2001) on speciation of sticklebacks and the evolution of sex determination. I briefly lectured on Animal Behaviour, Ecology, and Evolutionary Biology (UK, Nottingham, 2001-2002).
In 2002 I stepped into the applied world of fisheries research when I joined the Netherlands Institute for Sea Research (RIVO), now called Wageningen IMARES (Netherlands). I was involved in advisory science on fisheries management, nationally and internationally in ICES and STECF. I did stock assessments and management-strategy evaluations, concentrating on demersal mixed fisheries in the North Sea. On the more pure-scientific side I did research on fisheries-induced evolution of life-history traits in fish. I experienced the role of a scientist in giving fisheries advice as quite frustrating, as it did not satisfy my standards of scientific quality.
In 2008 I grabbed the opportunity to leave the advisory world and return once more to academia, when I joined ZEPS as a senior postdoctoral fellow with Dr Emer Rogan. Although I am employed by UCC, I am permanently stationed at the Marine Institute, Co. Galway, where I do research within the SeaChange project on management strategies for the rebuilding of fish stocks in the Irish waters. Doing fundamental research on an applied topic suits me well. I am still a very active member of ICES and STECF, which keeps me close to the ground rather than climbing high up into the ivory tower. I serve as an editor for the ICES Journal of Marine Science. I have taken up some teaching at ZEPS as well.