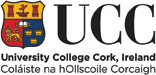 Dr. Feilim O'Hadhmaill BSc DPhil Certs Dipl
Dr. Feilim O'Hadhmaill BSc DPhil Certs Dipl
Contact Details
Title
Programme Director, Masters In Voluntary and Community Sector Management
Address
Applied Social Studies
William Thompson House
O'Donovan'S Road, Cork

Homepage:
Web Page

Title
Lecturer
Address
Applied Social Studies
Applied Social Studies
University College Cork
Cork
Ireland

Telephone:
+353-21-490-2616
Email:

ei.ccu@lliamhdaho.f

Homepage:
Web Page

Title
Lecturer
Address
Applied Social Studies
University College Cork
Cork
Ireland

Telephone:
+353-21-490-3000
Email:

ei.ccu@lliamhdAhO.F
Biography:
Dr. Féilim Ó hAdhmaill is a lecturer in the School of Applied Social Studies, University College Cork, Cork, Ireland. He is Programme Director for the Masters in Voluntary and Community Sector Managment and also teaches social policy across a number of degree programmes including the B.Soc.Sc, the Bachelor in Youth and Community Work, and the B.Soc.Sc in Social Work. He also coordinates the 'Conflict, Transformation and Peace Building Specialism on the Masters in Social Policy.

Feilim graduated from the University of Ulster with a BSc(Hons) in 1983 followed by a D.Phil in Social Policy in 1990. His PhD thesis was concerned with community organisation and the conflict in the North of Ireland.
Feilim also holds a Diploma in European Humanities from the Open University, a Diploma in TEFL, a Postgraduate Certificate in Teaching and Learning in Higher Education (U.C.C.) and the Dioplóma sa Ghaeilge Fheidhmeach (U.C.C.). In additon he is also a qualified therapeutic counsellor.

Felim has a background in teaching at both university and community level and is also an experienced researcher. His current research and teaching interests include:
Conflict and Peace Building processes globally

N.Ireland Conflict and Peace Process
Global and Comparative Social Policy
Social Policy and Human rights
Educational Disadvantage
Voluntary and Community Sector
He invites inquiries from propective students interested in carrying out PhD research in any of the above areas.

He is a research associate with the Institute for Social Sciences in the 21st Century (ISS21) and a member of the Civil Society research cluster and is currently supervising PhD students in the areas of community change and educational policy.

Feilim is a member of the

College of Arts Academic Development Committee
College of Arts Graduate Studies Committee
School of Applied Social Studies' Research Committee
School of Applied Social Studies' Graduate Studies Committee

He also has a strong background working in the community and voluntary sector North and South and has served on the Boards of several community and voluntary bodies at national and local level. Tá suim mhór aige fosta sa Ghaeilge agus i gcur chun cinn na Gaeilge.