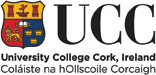 Dr Tony Fitzgerald BSc, Msc, MS, ScD
Dr Tony Fitzgerald BSc, Msc, MS, ScD
Contact Details
Title
Senior Lecturer
Address
Epidemiology & Public Health
University College Cork
Cork
Ireland

Telephone:
+353-21-490-3000
Email:

ei.ccu@dlaregztif.t

Address
School of Mathematical Sciences
Western Gateway Building
University College Cork
Ireland

Telephone:
353-21-4205860
Biography:
I hold a joint position in the Department of Statistics and the Department of Epidemiology & Public Health. Currently I provide statistical support to many research studies. These include a study examining national patterns in suicide and self-harm and research linked to the HRB Research Centre.

I am a Statistician on the Eldermet study that is exploring associations between bacterial profiles and health, dietary and lifestyle factors. I work with Professor Kevin Cashman and Dr. Kiely on a collaborative study with the Department of Food Science and Nutrition that is examining the health benefits of improving vitamin D status. The hope is that this work will lead to the re-assessment of recommended inputs for vitamin D and could yield major Public Health benefits.

I continue to work on the HeartSCORE study to develop and evaluate risk prediction systems that will allow clinicians to better identify high risk patients. This follows on from my involvement with the SCORE (Systematic COronary Risk Estimation) study. The SCORE risk management system has been selected as the new standard in European CVD risk prediction by the Third Joint European Societies Task Force on CVD Prevention in Clinical Practice.